At Holopin, we believe in the power of open source and the importance of supporting the incredible work of open source projects and communities. That's why we're excited to announce our new program for Open Source!
The partnership program is designed to help selected open source projects and communities recognize and reward contributors, maintainers, and other community members for their contributions to the project with Holopin badges — totally free of charge.
Maintainers can take advantage of the GitHub integration to automatically provision badges for contributors when a particular label is added to an issue or pull request, or when the bot is mentioned in a comment.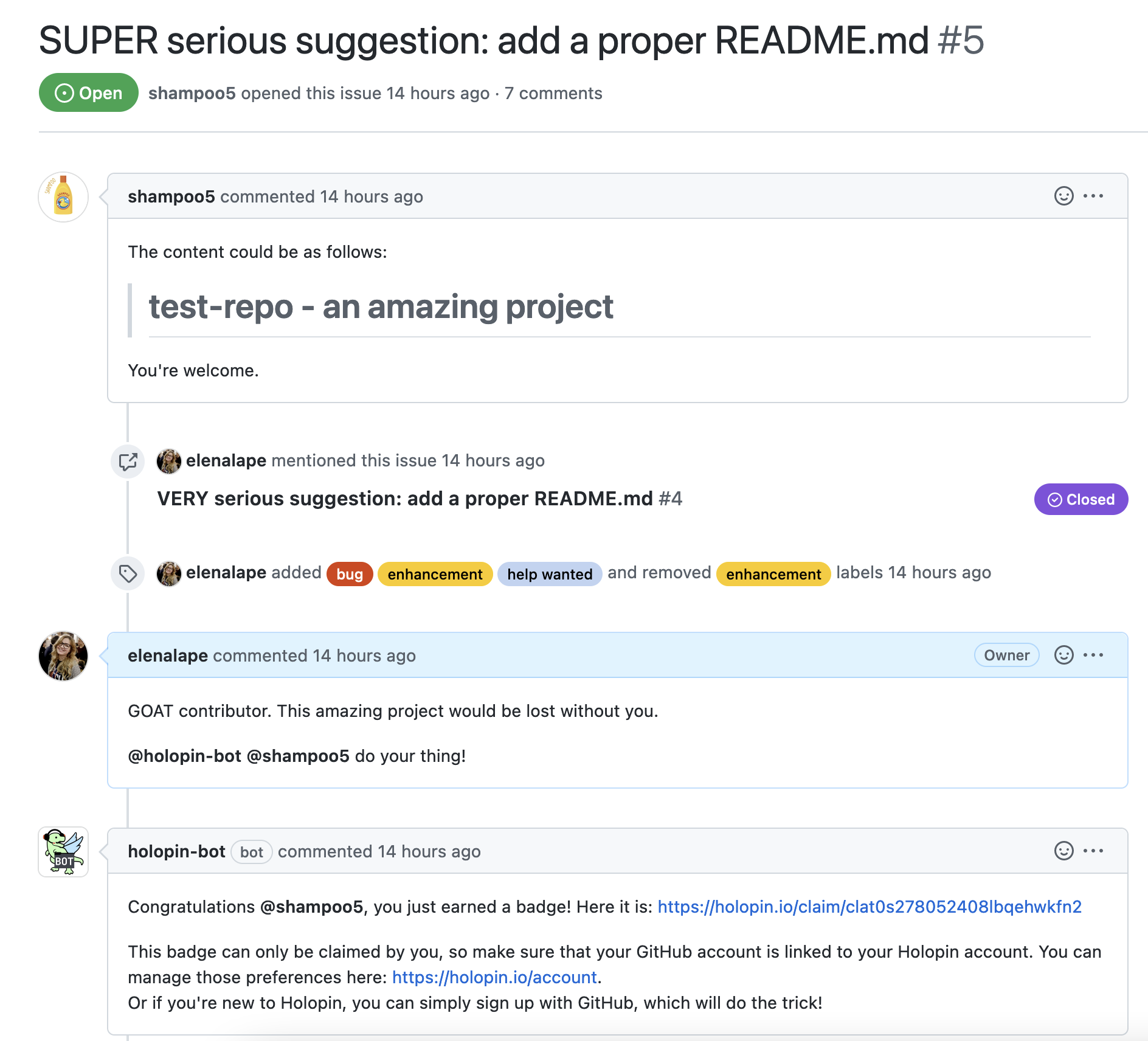 Eligible projects include established open source projects that are run entirely by non-profit organizations, or by individuals who are not receiving compensation for their work on the project. Most personal websites, blogs, and repositories without an active contributor base will not be considered.
Here are some of the benefits you can expect to receive as a member:
⭐ A Holopin organization
⭐ 5 members in the organization who can create badges and manage provisioning
⭐ 5 to 10 different badges per year
⭐ Unlimited number of unique badge recipients
⭐ Early access to new features and integrations
⭐ Co-marketing opportunities with Holopin, such as blog posts, newsletters, social media posts, case studies, and website content
Interested in applying? Submit an application here:
*Please note that applications are accepted on a rolling basis, and we're only able to accept a limited number of projects at this time. The typical initial term of the partnership is one year, and is automatically renewed for successive one-year terms unless either party provides written notice of termination at least 2 months prior to the end of the current term. This partnership is not geographically restricted and may be carried out in any location, provided that both parties are in compliance with all applicable laws and regulations in the United States and in accordance with our Terms of Use and Privacy Policy.